Died While in US Custody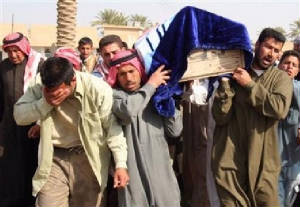 One Day the Truth Will Finally Be Known - Bush, Cheney, Rice, Rumsfeld, Rove, Gonzales suggested, approved, condoned and encouraged these abuses! God help them and everyone in America that put them in power and refused to see the truth!
We Do Not Torture Says Bush
DO YOU REPUBLICAN SUPPORTERS WHO CLAIM TO BE CHRISTIANS WANT TO BE REMEBERED BY YOUR CHILDREN AS SUPPORTERS OF BUSH AND COMPANY WHO ENGAGED AND ENCOURAGED SUCH TREATMENT?